Smart building automation at GAG's headquarters in Cologne with GEZE Cockpit and BACnet
Like GEZE, GAG Immobilien AG – Cologne's largest landlord – believes in liveable buildings. Smart building automation means that modern office and residential buildings are becoming ever more convenient, efficient and secure. It thus makes complete sense that the new GAG headquarters in Cologne is now equipped with a building management system (BMS) that uses GEZE's smart solutions along with BACnet.
Versatile mixed use: GAG's headquarters in Cologne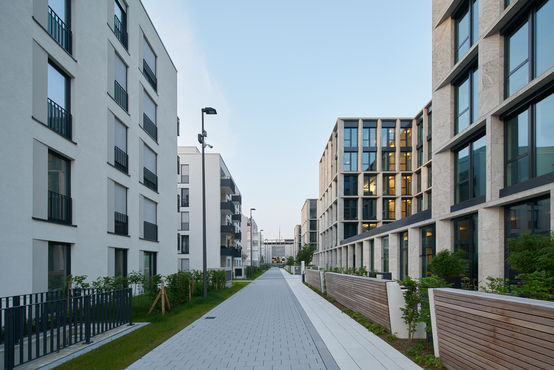 GAG Immobilien AG brings together modern office and residential buildings. © Jens Willebrand / GEZE GmbH
The GAG Immobilien AG headquarters is located in a five to six-storey building with a total of 12,400 m2 of office rental space, which is occupied by GAG headquarters and other tenants. Apart from offices, there are also 159 apartments, several playgrounds for young children, a public playground and an underground car park on the 15,000 m2 of grounds of this diversely utilised property.
More safety, convenience and efficiency through smart building automation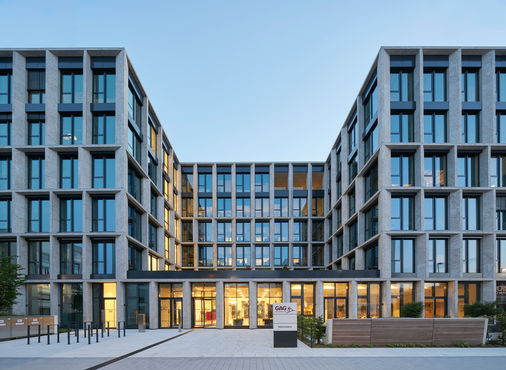 GEZE Cockpit ensures smart building automation at GAG's headquarters. © Jens Willebrand / GEZE GmbH
With a building that is utilised in such diverse ways, safety, efficiency and convenience play a central role. In order to address these requirements with smart solutions, it was decided to introduce an automatic building management system. It was a criterion that this superordinate building management system (BMS) from Priva should also be able to offer monitoring and visual presentation of all external doors, i.e. main and side entrance doors as well as emergency exit doors.
Successful GEZE Cockpit integration in Priva building management system with BACnet
The general contractor (GC) nesseler bau gmbh used GEZE solutions to network the door components: GEZE Cockpit transmits the data via BACnet-IP to the Priva building management system.
What makes BACnet special: smooth communication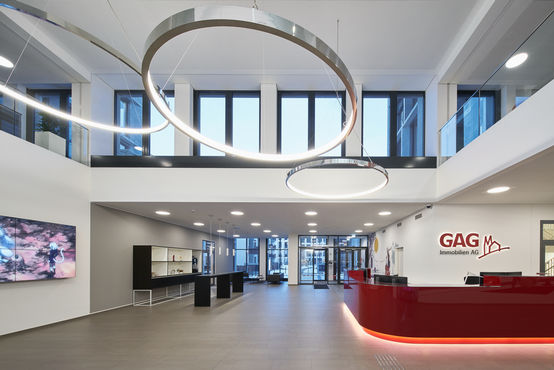 An inviting atmosphere at the GAG headquarters. © Jens Willebrand / GEZE GmbH
If a system makes use of products from several manufacturers, that need to be combined in a network using one protocol, BACnet automation stations on doors and windows as well as in heating, air conditioning, lighting and shading systems from different manufacturers can exchange information with each other without incurring the costs of licence fees for special data transmission hardware. GEZE networking solutions with BACnet thereby support planning and operation, making processes lean and efficient.
GEZE Cockpit ensures convenient control and overview
Having all building systems share the same network means that updated status information, mode of operation or pre-programmed functions can be conveniently monitored and operated remotely with GEZE Cockpit – and even time-controlled.
Better security with networked doors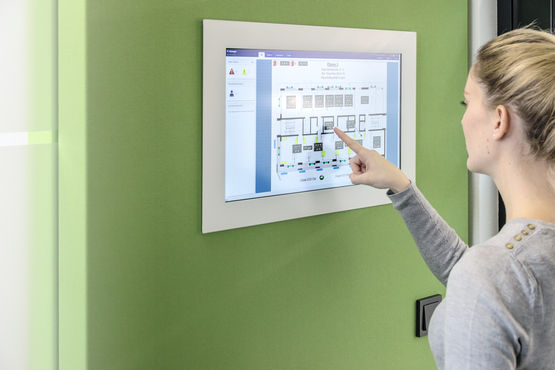 GEZE Cockpit offers optimal transparency and intuitive operation. © GEZE GmbH
Another advantage is that the monitoring functions can be configured to satisfy individual requirements, such as an e-mail notification that serves as an alarm in case of unauthorised door openings or when the emergency exit button is activated. The GAG headquarters can then react quickly if a door is opened without authorisation or if there is an emergency.
And what's more, in addition to doors and windows, the heating, air conditioning, lighting and shading can also be integrated into the smart building network with GEZE Cockpit and BACnet. This makes buildings even smarter and more liveable.
The advantages of GEZE's smart system integration: transparency, ease of use and reduced costs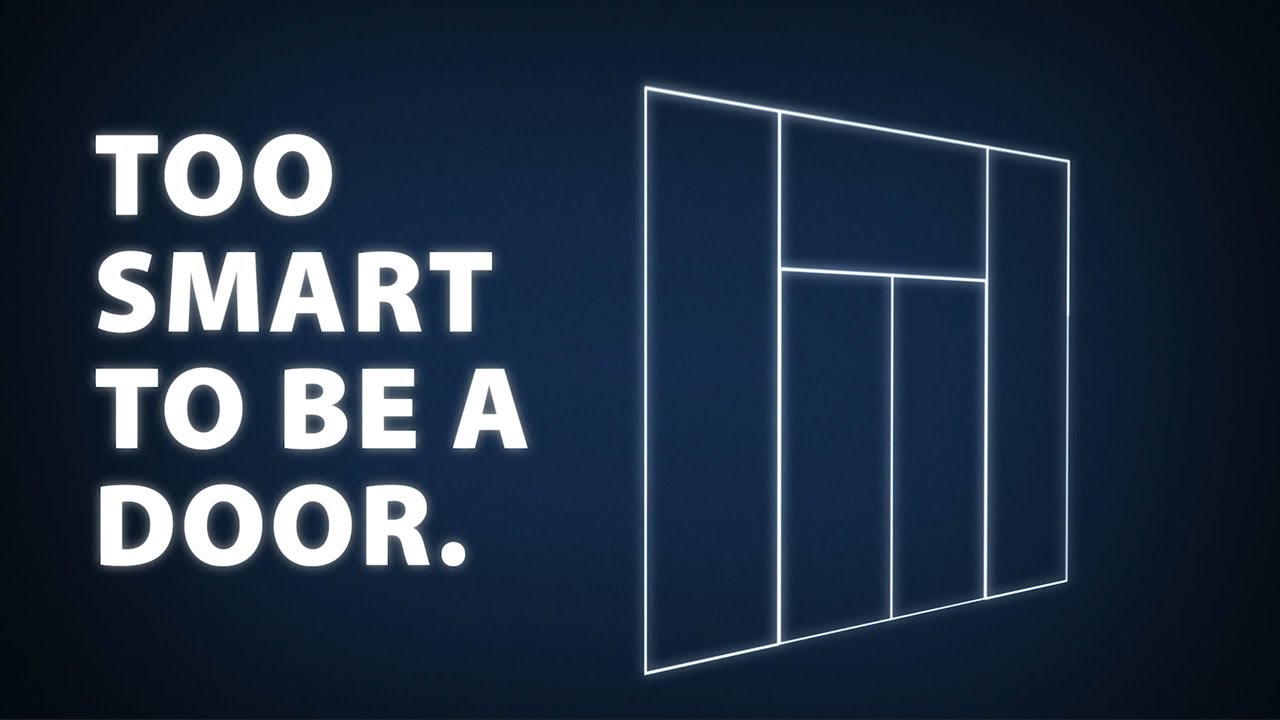 The unique networking of door and window technology with smart software and open interfacesoers planners and operators new options for building automation.
Uncomplicated system integration: GEZE Cockpit is 100% integrated into the Priva building management system. In addition, it is also easily integrated in the Priva apps – a smart and flexible solution.
Optimal transparency: The one-dashboard solution gives a simplified overview, since door status can be monitored and controlled via the BMS at the reception – this makes the GAG headquarters more secure and efficient.
Efficiency: The significant reduction in the IT infrastructure translates into greatly reduced costs during operation. An adaptation of the service hotline offers further potential savings in operating costs.
GEZE Cockpit with BACnet ensures perfect integration into the Priva BMS. In addition, GEZE Solutions have impressed us with their optimal planning support and rapid realisation of the project. The well-planned and well-functioning cooperation between GEZE and Schrupp, the company responsible for installation and commissioning, went as smoothly as we as a client could have wished.
Norbert Klein, nesseler bau gmbH
Smart GEZE solutions will make buildings even more liveable in the future: further cooperation and specific projects are already in the pipeline.
GEZE products at the GAG headquarters in Cologne
GEZE door control units on 35 doors throughout the building
GEZE Cockpit (pre-configured according to customer and building management system specifications and integrated into the central control cabinet)