Looking for the right presence detector? You will find what you need at GEZE
Comfortable, accessible – and, of course, secure: These are the characteristics you naturally expect from automatic doors. As the operator of an automatic door, you are responsible for ensuring people can pass in and out of the door safely. Good thing there are sensors that detect promptly when something or someone nears the door using radar or infrared technology. Depending on whether the door is opening or closing at the time, the process is immediately stopped, or the passage is released again directly.
Reliable sensors for added safety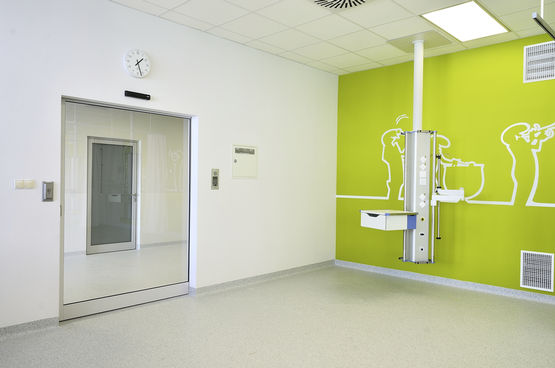 Hermetically sealing sliding door systems with Powerdrive HT drives for large and heavy door leaves © H. Łukasz Janicki / GEZE Polska
A presence detector is an ideal choice for anyone seeking optimal protection for an automatic swing door or sliding door. Especially since traffic safety requirements under European standard EN 16005 specify that sensors must be used to prevent crushing, shearing and impacts while the door opens and closes. GEZE offers a wide variety of products in this area: We would be happy to help you select the right presence detector for your needs.
There are four overarching categories to select from:
We offer a variety of options for each of these sensor models to precisely meet your stipulations. We would be happy to advise you on which one to select.
Four questions to select the right presence detector
GEZE offers a variety of sensor solutions, adapted to every possible door solution and entry situation. But which sensor is suitable for which automatic door? The following questions serve as a guide to help you select the right product for your needs.
The equipment offered by our presence detectors
Criterion
Details
Recommendation
Installation height
<2500 mm

GC 338 (please link all product designations)

GC 342 / GC 342+
<3850 mm

3850 mm for a 1200 mm door width

3650 mm for a 1600 mm door width
Door width
<1200 mm

All

>1200 mm
GC 342 / GC 342+
Push-bar?
No
All
Yes
GC 342 / GC 342+, regardless of the door width
Secondary closing edge protection function?
No
all
provide finger guard curtain if necessary
Yes

GC 342+ on the opposite hinge side

Provide finger guard curtain if necessary for daycare centres
People in special need of protection in the "closing swivelling range"?
No
All
Yes
GC 342+ on BGS
Comfort functions

Expanded protection of the main closing edge

Virtual push button (function only possible if GC 342+ is directly connected with the drive as the master module)

Setting via remote control
GC 342+
Criterion

Details
Recommendation
Installation height
<3500 mm
All
>3500 mm
Special sensor (Business Solutions*)
Door width
Number of sensors dependent on the installation height of the sensor
GC 363 SF can only be connected in series on escape and rescue route doors (FR)
Number of leaves
1-leaf
All
2-leaf
All
FR? (Escape and rescue route doors)
No

Protection passage

GC 365 / GC 341

Protection secondary closing edges

GC 341
Yes

Protection of passage

In the direction of escape

GC 363 SF

GC 365 SF

Opposite to the direction of escape

GC 365 R

Protection of secondary closing edges

Possible depending on the sensor, since an FR door always has to open the full emergency opening width in 3 sec
Curved sliding door?
Yes
Comfort functions

Parameter setting via remote control

Detailed error display

Language settings

Active infrared detector diagnostics

Auxiliary LED for tilt angle adjustment
GC 363 R / GC 339
*Such door systems are custom-manufactured according to customer specifications.
GEZE presence detectors at a glance
We support you in your planning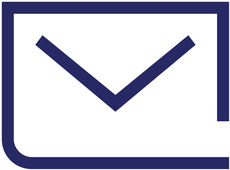 Customised solutions from GEZE
Can't find the right solution for your needs among our standard options? Let our experts help you create a solution from our product range.
Give us a call on:
GEZE hotline +49-7152-203-0
Architects' Hotline
You can obtain detailed information and advice about our products and their use from our project consultants via our GEZE architects' hotline from Monday to Thursday from 9:00 am to 4:00 pm and on Friday from 9:00 am to 3:00 pm.
Give us a call on +49-7152-203-112