Successful merger between IST Systems and GEZE Group
IST Systems GmbH has for more than four years been part of GEZE GmbH, a specialist in door, window and safety technology. With the now successfully concluded process to merge the manufacturer of innovative electric strikes with the GEZE Group, customers will benefit not only from broader product combinations including easier ordering processes, they can also enjoy new ancillary services.
Even more system solutions and services from a single supplier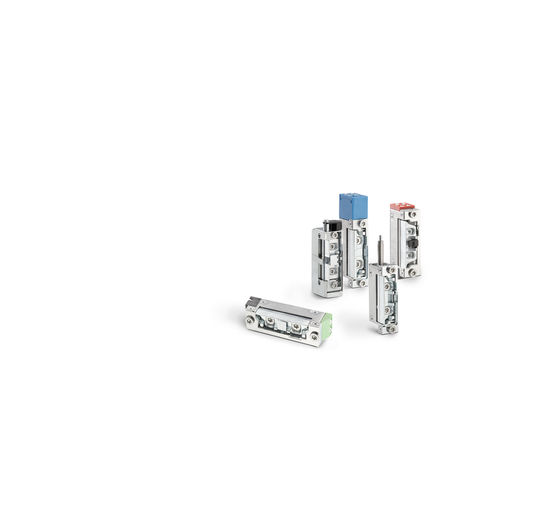 IST Systems electric strikes are used in entrance doors of family homes, residential apartment blocks, larger buildings that are open to the public, and doors used as part of a security interlocking door system. Customers can now get these product solutions directly from GEZE GmbH, IST Systems' parent company. This simplifies ordering processes and offers prospective customers new possible combinations of, for example, IST electric strikes and automatic door systems from GEZE.
The new Product Finder at www.ist-systems.de makes searching for the right IST product fast. Furthermore, the comprehensive installation and maintenance services provided by GEZE are also available for IST Systems products. For example, for the new A4000 vector electric strike: the particular strengths include almost silent door opening as well as secure release of the lock latch – even when under high preload, and without the need for additional electronics. With the possibility of electric strikes ordering and service directly via GEZE, customers and partners will benefit from even greater service and expertise from a single supplier. Nothing will change for the employees of IST Systems at the Albstadt site, as the merger was completed with no job losses.
"Serving our customers according to their individual need with comprehensive solutions has always been our claim and the focus of what we do," says Brigitte Vöster-Alber, Chief Executive Officer of GEZE. "IST Systems products perfectly complement the GEZE product portfolio and complete our solutions in the fields of automatic swing door systems, access control systems and smoke and fire protection doors. We are delighted that, with the merger of IST Systems, we can now offer our customers and partners even greater choice, efficiency and services."